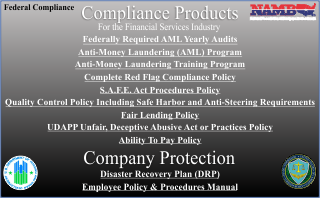 Want more information? No problem!
Call us at 513-259-1312 to speak
directly to a representative.

Thank you. We look forward to serving you.


National Association of
Mortgage Professionals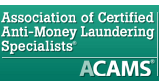 Compliance Products
ANTI-MONEY LAUNDERING TRAINING PROGRAM
FFINRA Rule 3310: Each firm must provide AML training on at least an annual basis. Due to strong demand, we have created a powerpoint training program you can follow to comply with the FFINRA rule.

Some of the topics covered in this training program:
Background: Bank Secrecy Act/ Patriot Act/ FinCen/ Financial Institutions/

Lender vrs Originator

Customer identification

Financial institutions

Reportable activity

Money laundering

AML requirements

When to file a SARs report

Reportable actions

Red Flags

Mortgage fraud Red Flags

SARs reporting deadlines

Retention of records

Confidentiality

Safe Harbor

What employees need to do

Civil & criminal penalties for non compliance

ORDER NOW!
Only $225.00 complete