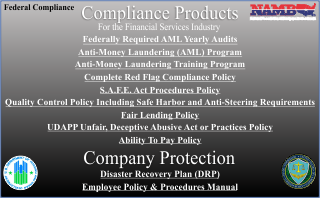 Want more information? No problem!
Call us at 513-259-1312 to speak
directly to a representative.

Thank you. We look forward to serving you.


National Association of
Mortgage Professionals
Compliance Products
ABILITY TO PAY POLICY
The Ability To Pay Policy outlines the companies due diligence confirming the borrowers ability to fulfill the requirements of the contract and their ability to repay the principal and interest over the term of the agreement.